We independently research, test, review, and recommend the best products—learn more about our process. If you buy something through our links, we may earn a commission.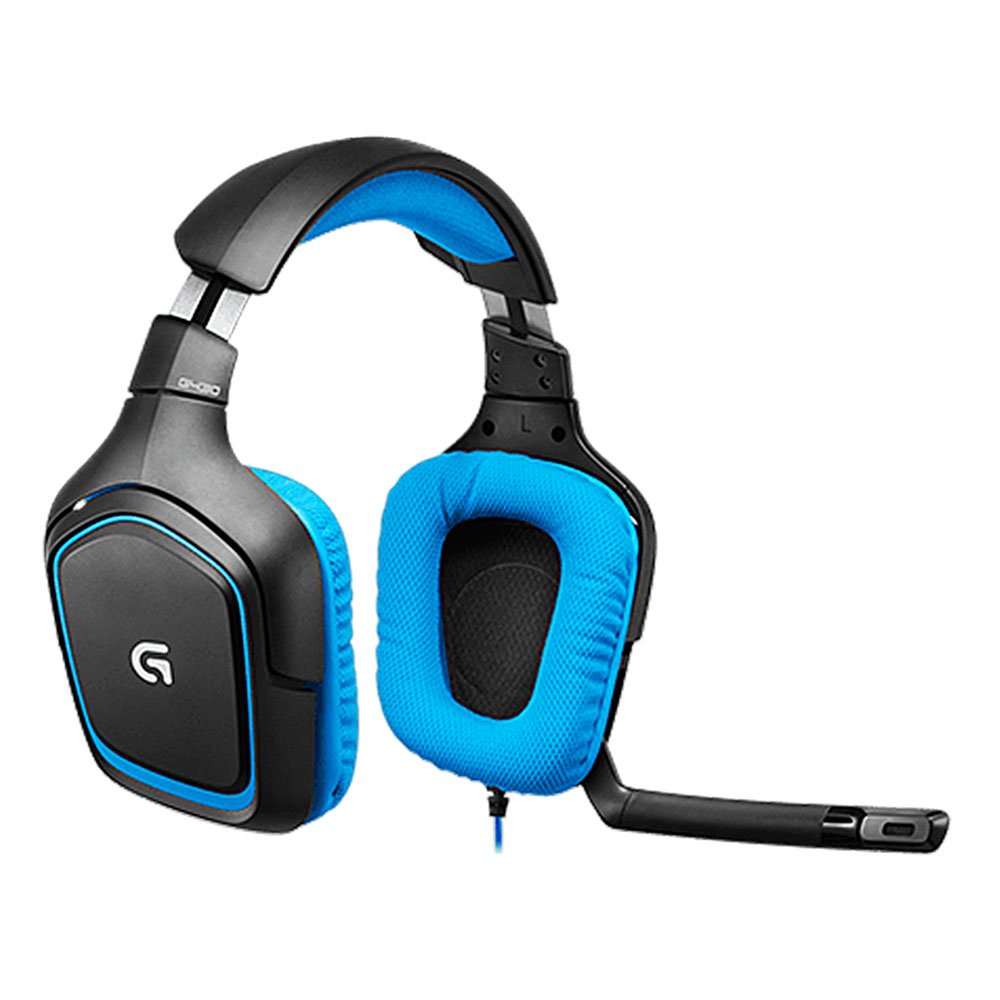 Logitech G430 will give you the ultimate gaming experience with a 360-degree sound field, allowing you to immerse yourself in the game. In several different games, we tested using the Logitech G430 and the results were good.
Today we will be reviewing the Logitech G430 gaming headset. Logitech g430 headset delivers the Dolby 7.1 surround sound for an immersive gaming experience with a good range covering the 360-degree sound field.
Logitech G430 Gaming Headset
Today we will be reviewing the logitech g430 gaming headset, you know A gaming headset is every gamer's and streamer's need. To have an ultimate gaming experience you must have a gaming headset. A gaming headset will let you hear what you can't when using non-gaming headsets. It is very adjustable and comfortable to use. If you are competing in online championships, it could be of good use as you can hear the sound of the enemy players approaching so that you can kill them before they do. If you are more into stealth gaming, this headset could serve you well.
It has a quite unique modern design and comes in two colors: Black and blue. Its design is the same as its predecessor, Logitech G230, except the only difference is that Logitech G230 is available in red and black. Logitech G430 gaming headset is very lightweight, and has soft sport cloth ear cups with a 90-degree swivel, providing you with the ultimate comfort your desire. It has a mic that reduces the background noise and provides you with an unmistakable sound. Its made of a good mesh material that will also minimize sweat during a long period of gaming.
People usually experience pain in the ear area while the headphones are on during long streaming sessions. Some headphones cause pain when used for more than 5 to 6 hours but not with Logitech G430. Logitech G430 is made for gamers and made to be comfortable.
Logitech G430 has a frequency range of 20Hz to 20KHz, which means the sound is easily detectable to a human ear. We have tested the Logitech G430 gaming headset on Red dead redemption 2, a game that has the best audio engineered in it. The sound was quite enjoyable, you can hear the birds chirping, and the footsteps of people on horses approaching from the far. You can even hear the sound of the wind, water, and lake. You are truly immersed in the world of RDR2 when you have these headsets on.
I and my coworkers usually play the old-school counterstrike together. Some of my friends use the Logitech G430 headset specifically and it's perfect especially when you are camping in the game. When you are camping you can hear the sound of other players approaching so that gives you the edge and you can react before they do. It simply makes the game more fun and competitive. And you would simply have more kills on your table than those playing on mute.
If you are into stealth games then this headset is a perfect choice. Gaming headsets usually are of good use when playing stealth games like assassin creed, watchdogs legion, and more. To truly appreciate the sound in a game, you need to play it at the max possible volume to have an experience that has every sound effect occurring. It's Dolby Digital 7.1 surround sound capability delivers the 6 different audio channels for the best audio output. No matter the game, this Logitech headset have you covered.
Its soft earcups padding will offer you the ultimate comfort. You can have it on your head for hours without discomfort. The earcups are made in a way that they will not let the sound out and gives you the greatest and more immersive gaming experience. Its lightweight design also adds quality to its modern design. It can perfectly fit your head.
Microphone Capability and PlayStation Compatibility
Its microphone will filter out the background noise and can easily be adjustable, you can either move the microphone to the left or right. We have tested this microphone in an environment where there is more background noise. And its microphone only picked the voice that is being delivered to its microphone when it's close to the mouth.
Apart from that, it is PlayStation compatible, which means you can use can enjoy PlayStation games by immersing yourself in with Logitech G430.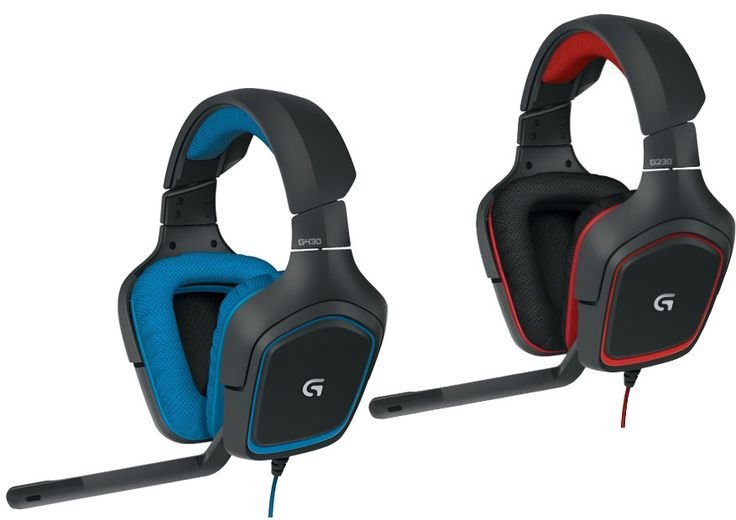 Every new version of a device that comes after another has something new to offer. There are always improvements made to the design and new features added. In the case of the Logitech g430 gaming headset, there are a few major features that have been added to it. Logitech G230 and Logitech G430 are very similar in design except Logitech G230 can be folded and Logitech G430 cannot be.
So what's new in Logitech G430? Well Logitech G430 supports Dolby Digital, which means it can offer 6 different audio channels, giving you the best possible sound quality. Apart from that Logitech G430 is also compatible with PS4. Either use it on PC or PlayStation, it will deliver the perfect sound. These are some of the advantages you can get when you buy a Logitech G430.
Is an interesting one, it does not have many new features although it does come with PlayStation 4 compatibility and Dolby Digital 7.1 surround audio support. Dolby Digital 7.1 surround support provides 6 different channels offering the highest sound quality. In Red Dead Redemption 2 you can hear the far sound of a person being assaulted, even the sound of the wind, water, and more at the highest quality.
Its Microphone is also easily adjustable and has a perfect sensitivity that can only hear your voice despite the background noise. Apart from all that, there is also comfort that will allow you to game for more than 8 hours without breaking a sweat. Its lightweight design and soft earcups padding will allow you to stream as long as you like without any discomfort .
Thanks for Reading!
Similar Products We've Reviewed:
Logitech G430 7.1 Headset