Screen recording is a very useful tool to explore and take advantage of. If you play a lot of pubg or any other game or you have a youtube channel and like to make tutorial videos then an iPhone screen recorder is the best option. iPhone already has the pre-installed screen recorder app, so you do not have to download it from the app store. You can use the screen recorder to record the pubg gameplay moments, or you can use it to help people understand certain tasks.
how to screen record on iPhone 13 ?
Today we are going to discuss how to screen record on iPhone 13. Let's dive into the process:
Steps to screen record on iPhone 13:
To enable the screen recording, first, you need to add the screen recorder to your control center. The Control center is a drop-down menu that appears on the iPhone when you swipe down from the upper side of the screen.
Go to the settings, then open the "Control center" option found below the "General" option.
Now you are in the control center settings. You have to scroll down to more control settings to find the "Screen Recording" option with a "+" sign. Simply tap that "+" sign next to the screen recording option. After that, the screen recording option will be available to you in the control center.
Now swipe downward from the upside of your iPhone screen to open the control center and tap the screen recording icon to start recording.
Tap and hold the screen recording icon to record with audio and tap once for no audio screen recording.
After you tap the screen recorder, it will turn red, and now a "Microphone On" icon will appear and within 3 seconds it will start recording whatever you are doing on your iPhone.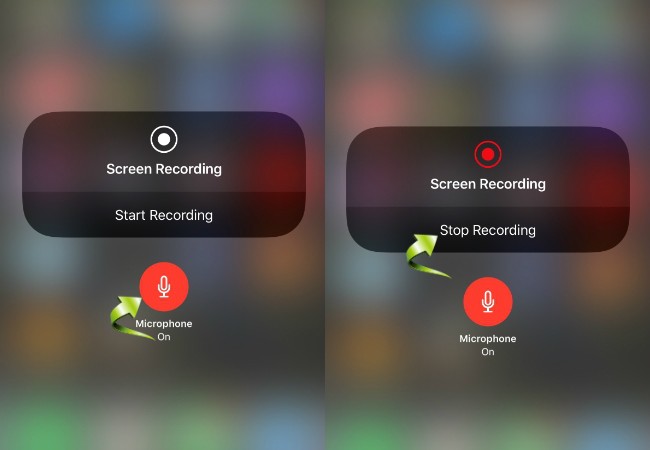 The microphone is always turned off by default for screen recording, but if you want to turn it back on to speak and guide through words then you can always tap the microphone icon to turn it On.
Why screen recorder is not recording my games?
If you are trying to record a game then it is the screen time settings that may be preventing you from recording the gameplay.
Simply go to the settings and tap "Screen time"
Then go to content and privacy settings, then go to content restrictions
There you need to check whether the screen recording is allowed in the game center or not.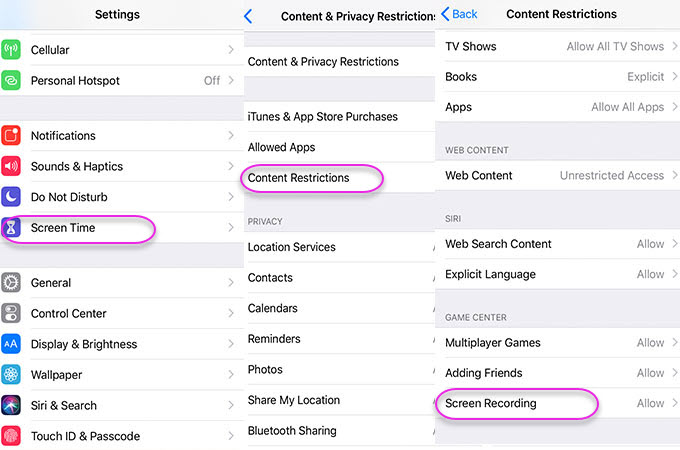 If not allowed then allow the screen recording, this will surely resolve the issue.
Also Read:  How To Make a Photo Collage on the iPhone?
The Bottom-Line
We have discussed how to screen record on iPhone 13. iPhone 13 has a built-in screen recording system that allows you to record your screen along with the audio which is optional. If you are playing a game and want to capture an interesting moment then you can always turn the Screen recorder on for that. It is also used when you are demonstrating something. You can always make a demonstration video as well by enabling the screen recorder