Snapchat is a popular app, it allows you to send snaps, videos, and texts to each other. Social media is quite addicting at times. Snapchat simply gives you the ability to talk to anybody, whether it's a friend or a family member, no matter where they are. You always feel connected with one another and when one person takes hours to respond or even days then it is quite concerning. People these days get upset pretty easily as social media is a shortcut that removes all the communication gaps.
And sometimes text does not convey the message you are trying to send. Sometimes when we are in a hurry, we reply with a single short text that does not always satisfy the person. So the person gets annoyed or irritated at times or may even get to the conclusion that you do not care at all.
There is a lot of thinking that goes into play when writing a message for someone you care about and when you don't do that, the odds go against you. When you take someone for granted, your text conveys an opposite message as the reader is always wanting an instant reply and care in return.
How to Know If Someone Has Blocked You on Snapchat?
If someone is not responding to your messages on Snapchat for days, there is a chance that this person might have blocked you on Snapchat. But How to Know If Someone Has Blocked You on Snapchat? Let's dive into this:
Checking the Messages
Check the messages of the person you think might have blocked you. If your recent or past messages are still pending then that probably means the person has blocked you on Snapchat. You can try sending the message again to check if it works, if it is failing to deliver the message then there is your confirmation for being blocked by that person.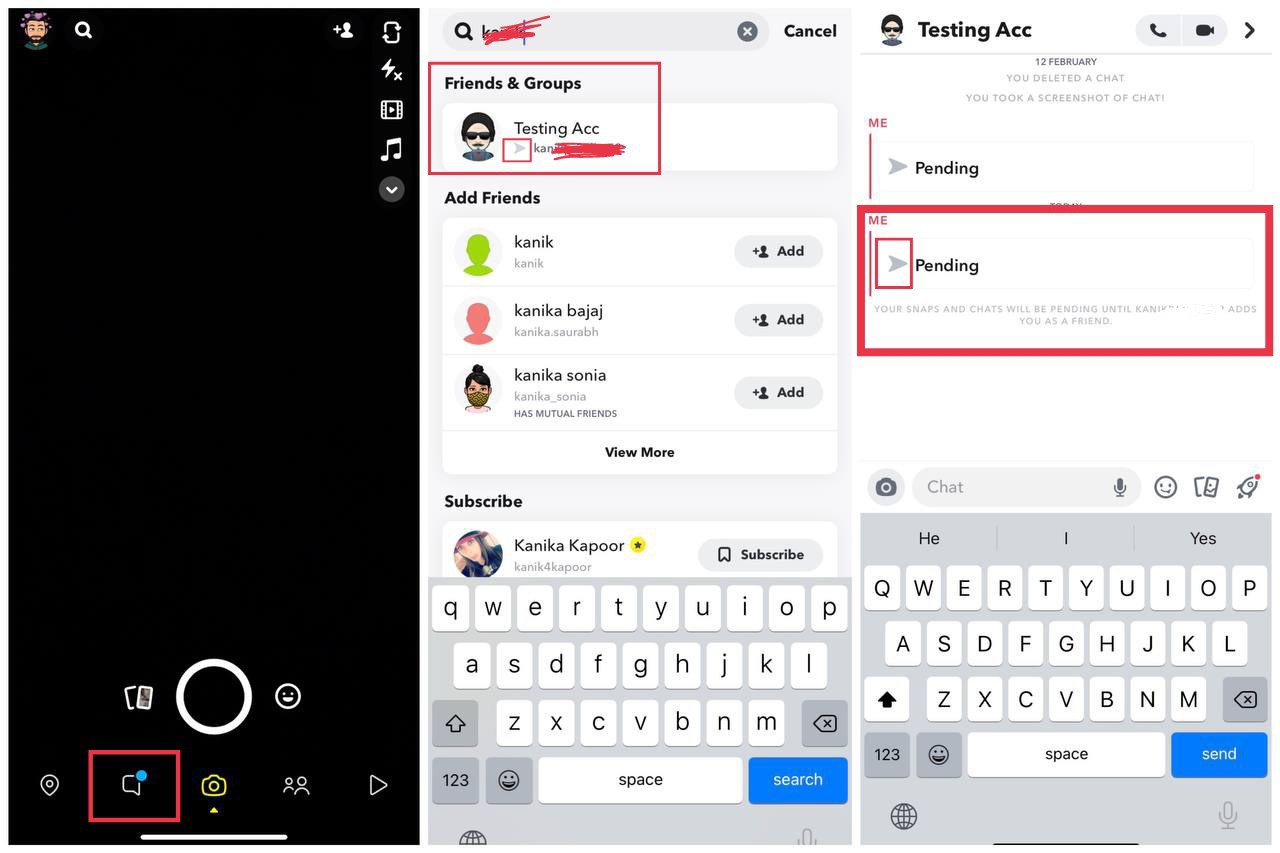 Another way is to tap the chat icon and search for chat history. If you do not see them popping up in your chat search then that is also a clue.
Check Contact list
This method is simple, just go to your contacts list and search for the name of the person you think might have blocked you. If you do not see that person in your contacts list then that is also a sign that this person has blocked you or even removed you from his/her contacts. When someone blocks you they no more appear in your friend list and do not even show up when you search for them using their username
Switch Accounts and Search for Them
If you are still not sure whether you are blocked on Snapchat or not then simply use a different account to verify. Search for their Snapchat username and if you see their profile appear in the search then that is your clue to being blocked by this person. And if you do not see the profile appear, then that means that the person might have deactivated his/her Snapchat account. Either way, this method is the most effective.
Look for Stories
People post stories almost every day on Snapchat, it is one way to let your followers know your status. Snapchat stories are your daily routine snaps, or progress that you share with friends in the form of stories.
If you think that they should have posted a story by now or the day after tomorrow but there is nothing to see then that gives you a lead. If you are seeing no stories from that person then is an indication that the person has blocked you on snapchat. But we can not say for sure as the person might also have been just inactive or has literally removed Snapchat from his device.
What to do When Someone Blocks you on Snapchat?
Letting go is the perfect answer to a situation like that. Keeping your calm is what you should be doing. There is no need to contact that person again. But do not always just assume that the person has blocked you, there is also a chance that the person might have removed Snapchat from his device, or deactivated his account.
Conclusion
Being blocked by someone is quite annoying and disrespectful. But as we discussed it's not always the case as the person might have simply uninstalled Snapchat. Which is why you might not be able to communicate with them in any way. And if you are finding more clues that say that you are being blocked then it is very much true that you are.
Whatever the case, you do not have to worry or take this to heart as people block each other for weird reasons all the time. So letting go and not thinking about it is the best you can do.
I hope you liked reading this article.